MAKE A LASTING IMPRESSION
You name it, we make it: packaging, fashion accessories, gifts.
We design our bespoke items to combine practicality with pleasure while highlighting your messages.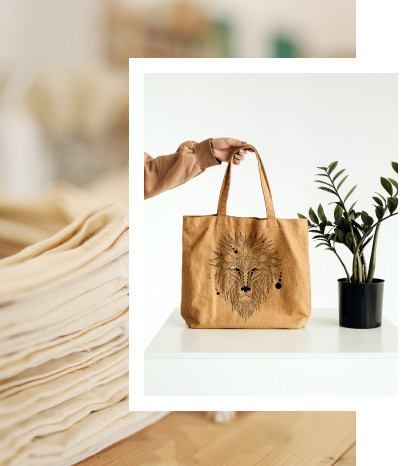 MAKE A GOOD IMPRESSION
We create the bag that reflects you.
We master every aspect of the manufacturing chain – weaving, assembly, printing, embroidery* – to give you effective brand exposure.
Sac Citoyen has been sincerely committed for almost 20 years, using textile expertise born over a hundred years ago. We opt for French manufacturing which respects environmental protection measures and social standards. Our partners are carefully selected to meet our criteria and respect our commitments.
*Woven and printed in France. Assembled in France, Tunisia or Albania.
LABELS AND CERTIFICATIONS